Cats - The Cat Cottage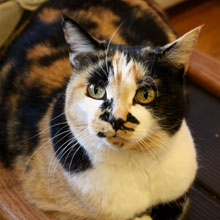 Your cat can enjoy lounging in the sun on a window loft, or snoozing on their own private loft. Each kitty condo is equipped with a loft, a litter box, fresh water and food, and ample space to stretch or climb. We have lots of toys and activities to keep your favorite feline from being bored. If your cat would like to socialize with other cats, introductions will be supervised.



We love Cats, Just like you do....
Canine Country Club is the most personal boarding facility for your pet in the metro.
You are welcome to bring your cat's favorite toy, binky, or favorite stuffed animal to sleep with.
Bring your own cat food we provide cat treats and catnip - with owner's permission only.
Bring along your itinerary and additional phone numbers for you or someone to contact should an emergency arise.
We are happy to administer medications per your instructions. There is no extra fee. Please keep medications in their original containers.
We are happy to accommodate any special needs that your cat may require, please call to discuss your needs.
You are welcome to check-in on your pet as often as you like during their stay.
You may call us at 952-461-2209 or email us at animail@caninecountryclubelkomn.com
Boarding Requirements
Please bring your cat in a carrier or on a leash - we will store the carrier.
All pets must have current shots.
* Cats must have Rabies and Distemper.